Yeastar S-Series VoIP PBX
Work Smarter, Easier and Closer with Powerful Unified Communications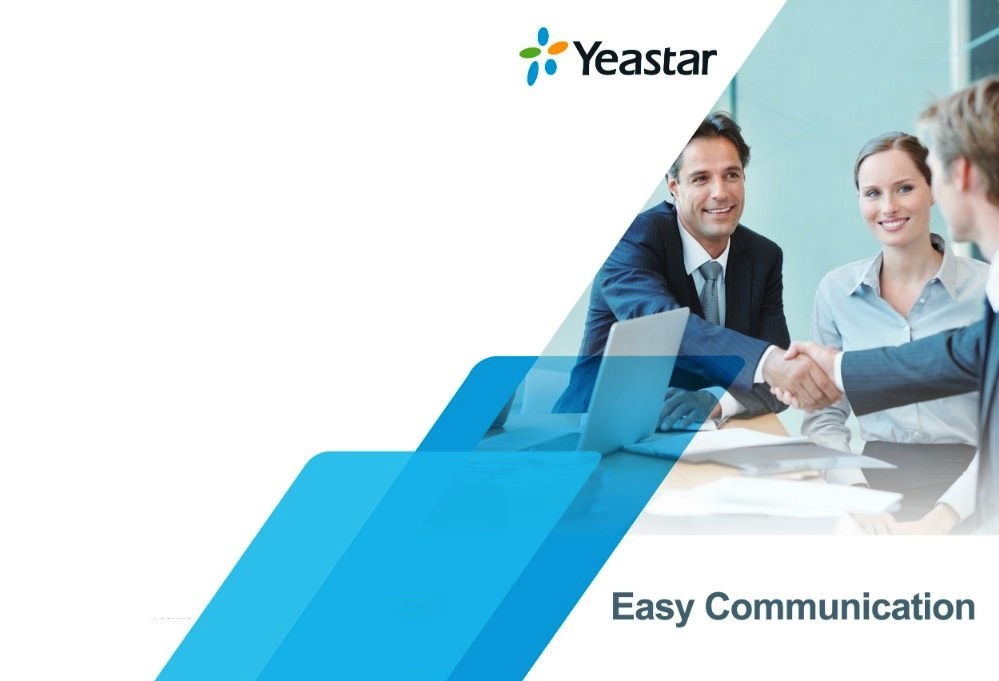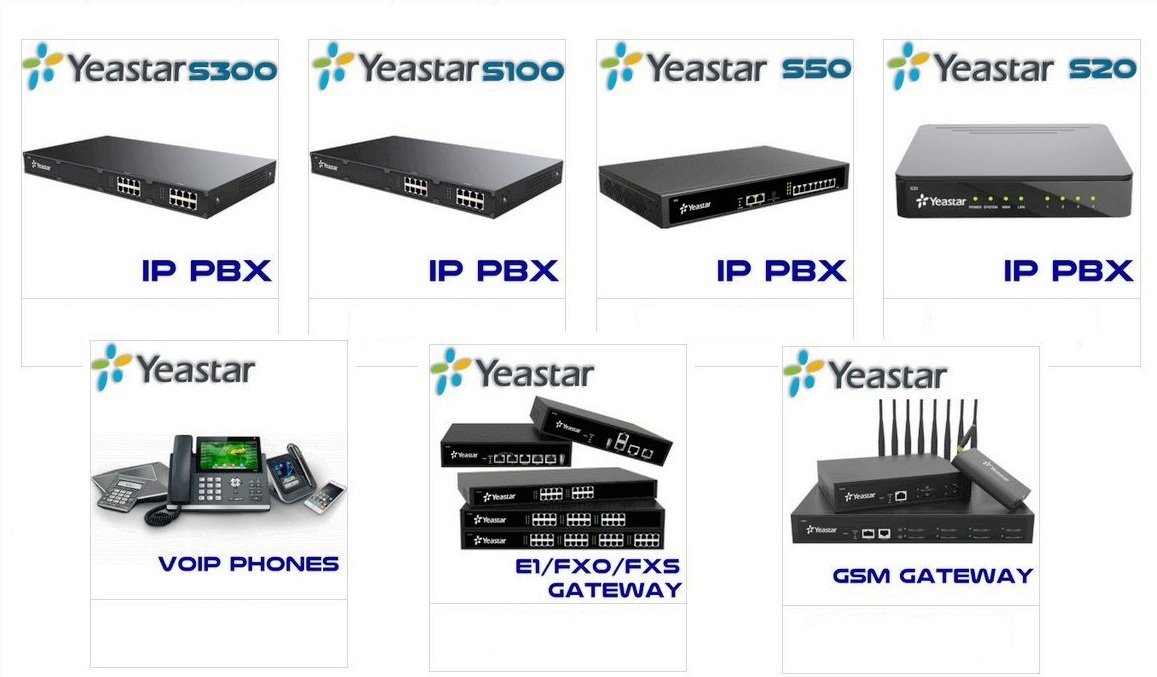 Yeastar IP PBX and Gateways - Yeastar offers business communication to enhance Productivity for small and medium size businesses. Yeastar offer reliable and cost-effective VoIP Telephony products for SMB and Medium-size enterprises. Yeastar products are ideally suited for an office telephone system, hotel telephone system and school telephone system. Yeastar Telephone system will help you Make teams more mobile and responsive. The Telephone system is the Heart of your business, and you do not afford to risk it with unreliable telephony solutions.It's hard to work with a telephone system that drops calls, call delay or jitter. When your customer calls your team, they should connect rapidly and convert them to customers. Yeastar IP PBX System put reliability and responsiveness into your business. Yeastar cost-effective & futureproof telephony products reduce your initial investment by very competitive pricing. Yeastar Telephone systems are simple, Feature rich and offer the consistent experience across desk phones, cordless handsets, and applications. Yeastar PBX offers redundancy and networked systems options required by today's business model. Yestar also offer mobility solutions with Linkus mobile client.Your team can enjoy secure mobility on the move and it can increase the team productivity dramatically.
Complete Built-in Features From basic call routing, IVR to advanced call conferencing and recording, Yeastar S-Series VoIP PBX provides you with all-inclusive features without extra licensing fees.
Extra Capacity with App Center Independent from the main framework of the system, App Center allows you to add and manage Apps independently for extra functionality like hotel app, billing, call center integration, etc.
Rich Robust API Open immense opportunity with rich built-in API interfaces, which allow you to connect your phone system with third-party web applications or software to fulfill specific needs.
The Yeastar offers powerful all in one system for your business communication needs. These functions come with enterprise-grade services. IP Communications provide high speed, low-cost access to all your business locations and Yeastar IP PBX make sure you can do it easily and securely. Yeastar open, flexible telephony solutions are future proof and support unified communications.
Yeastar IP PBX System
One Platform All Communications Experience the ultimate convenience of doing business anywhere, on any device with S-Series VoIP PBX to work with Yeastar Linkus UC softphone and Linkus Cloud Service. Gain the advantage over your competition by combining voice, instant messaging, conferencing, presence, and more…all from one single platform. All office extension feature Instant messaging & file sharing CRM integration Presence One number on all devices