NEC IP phone Systems
Unified Communications and Mobility for Small and Medium-sized Businesses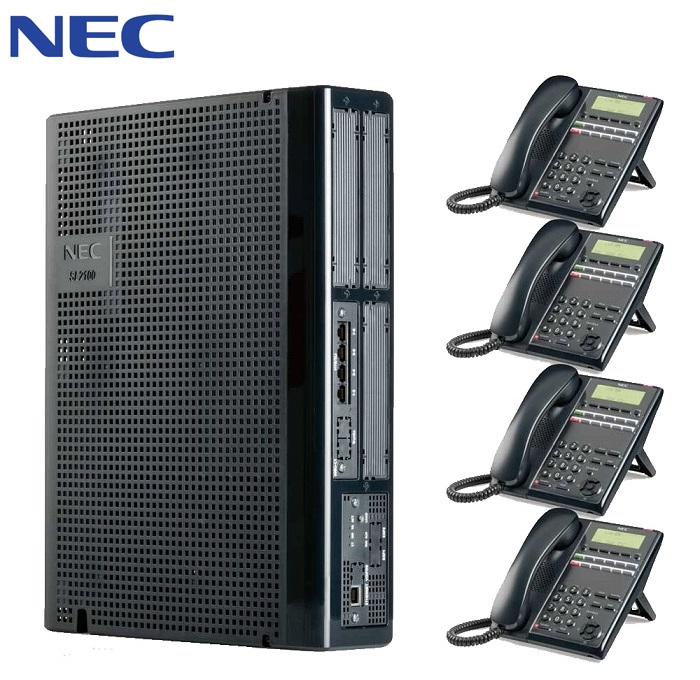 The demand for remote or home working has increased immeasurably. Prompt responses across multiple communication channels are now standard customer expectations. The choice of communication solutions in the marketplace is vast. Built on VoIP communications platforms, NEC brings together VoIP telephony, instant messaging, video conferencing, mobility, presence, and collaboration capabilities into your business environment. With built-in unified communications on NEC platforms lets both on-site and remote users see who is available at any given moment, and decide how best to reach them.
NEC SV9100 delivers reliable, cost-effective communications from 10 to 896 users
NEC SL2100 provides this in a more cost-effective way because there's more built-in. Smart Communications for 5 – 100+ users
NEC SV9100 & SL2100 use SIP technology which future-proofs your investment
Integrates with existing IT network as an analogue, digital or IP system

Digital and IP Telephone Systems
Supporting a suite of secure voice, video and collaboration applications and out-of-the-box mobility, the versatile SV9100 keeps your team – and your customers – connected.