CCTV & Access Control Systems
Multi-site security systems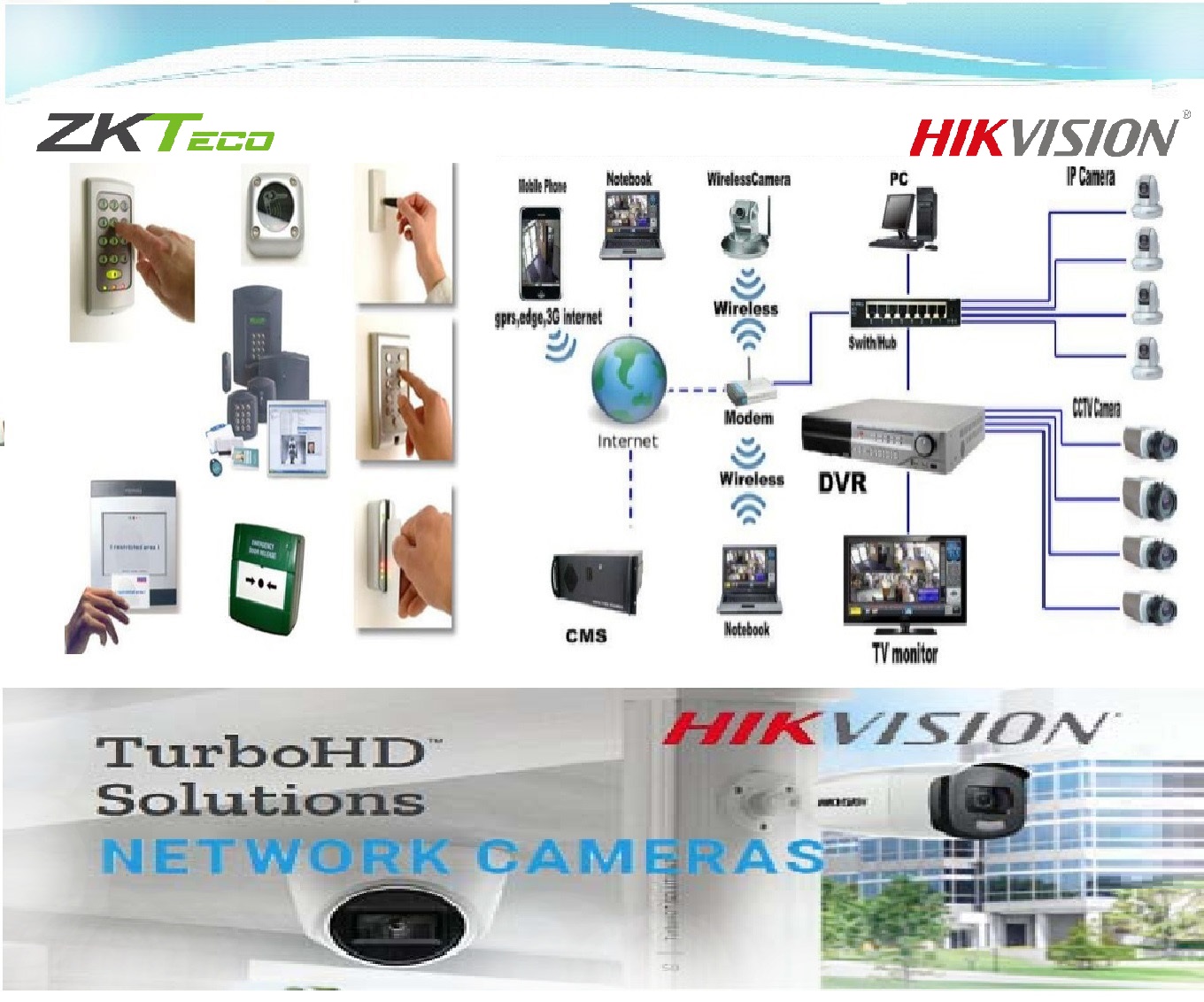 When it comes to securing your business, there are many different types of CCTV to choose from. Surveillance plays a huge part in today's society, and with cameras all around us, our day-to-day lives are experiencing higher levels of security each day. Hikvision CCTV system, or closed-circuit television, consists of a network of strategically placed cameras, designed to record and capture footage at key points – entryways, secure rooms and things of that nature. It can broadcast in real time to a surveillance monitor or smartphone and record either locally or in the cloud for later reference. We provide end-to-end solutions in the field of security systems, equipped with a proactive work force that offers a diverse spectrum services like IT Solutions, Security solutions, Telephony solutions Core competitiveness of ZK Teco in access control and bio metric time attendance area are,ZKTeco provides a one-stop solution for time & attendance, access control, and video surveillance. ZKTeco develops own biometric algorithm of fingerprint, face, and iris for verification.
Dome camera is one most commonly used for indoor and outdoor security and surveillance.
Bullet cameras are long and cylindrical in shape and are ideal for outdoor use. Their strengths lie specifically in applications which require long distance viewing.
PTZ – Pan/tilt/zoom – cameras allow the camera to be moved left or right (panning), up and down (tilting) and even allow the lens to be zoomed closer or farther.
IP cameras/network cameras, are said to be the future of security camera technology. Designed specifically for surveillance, IP cameras can be connected to a wireless network or the Ethernet. The video stream gets recorded on a centralized NVR and can be viewed via the Internet. Using a PC or Mobile Device, multiple cameras at different locations can be monitored via the Internet.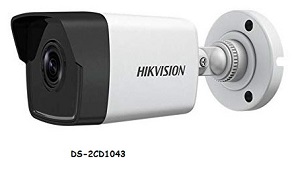 Hikvision Bullet Camera
4MP 30 Meter
1/3" progressive scan CMOS3D DNR (Digital Noise Reduction) 2560 × 1440@20fpsUp to 30 m IRrange2.8 mm/4 mm/6 mm fixed lens PoE (Power over Ethernet)H.265+, H.265, H.264+, H.264 IP67Dual streamDigitalWDR (Wide Dynamic Range)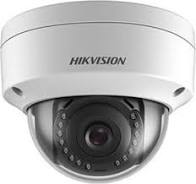 Hikvision Dome Camera
4MP 30 Meters
1/3" progressive scan CMOS3D DNR (Digital Noise Reduction) 2560 × 1440@20fpsUp to 30 m IR range2.8 mm/4 mm/6 mm fixed lens PoE (Power over Ethernet)H.265+, H.265, H.264+, H.264IP67,IK10 Dual streamDigitalWDR (Wide Dynamic Range)
Hikvision PTZ Indoor/Outdoor
2MP 100 Meters
1/2.8" progressive scan CMOSUp to 1920 × 1080@30fpsresolution Min. illumination:Color: 0.005Lux @(F1.6, AGC ON)B/W: 0.001Lux @(F1.6, AGC ON)0 Lux with IR 25×optical zoom, 16×digital zoomWDR, HLC, BLC, 3D DNR, Defog, EIS, Regional Exposure, Regional Focus Up to100m IR distance12VDC &PoE+(802.3at, class4)Support H.265+/H.265 video compression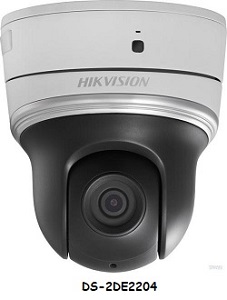 Hikvision PTZ Mini Indoor Camera
2MP 20 Meters
1/2.8" Progressive Scan CMOS1920 × 1080@30fps Resolution4x Zoom DWDR3D positioningPoE (802.3af)Hik-ConnectUp to 20m IR distanceH.265+/H.265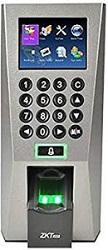 Fingerprint reader
ZKTeco F18
F18 is an innovative biometric fingerprint reader for access control application. Offered unparalleled performance by using an advanced algorithm for reliability, precision and excellent matching speed. The F18 features the fastest commercial-based fingerprint matching algorithm and ZK high-performance, high-image quality infrared detection fingerprint sensor. The device offers flexibility to be installed standalone or with any third party access control panels. All the operations can be done on the TFT-LCD color screen. The fingerprint image will be displayed on it. That will guide user to put finger on proper position and increase recognition rate. TCP/IP and RS485 are available that the device can be used in different network.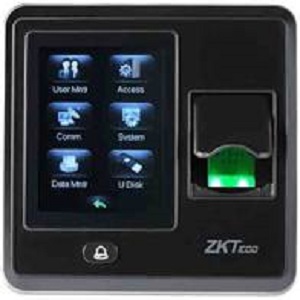 Fingerprint reader
ZKTeco SF300
The SF300 is an IP based fingerprint terminal, which operates in both network mode and standalone mode. it can connect with ZKAccess3.5 software for access control and time attendance management. Wiegand output makes SF300 flexible to connect with ZK or any 3rd party controllers as a slave reader, Additionally, Wiegand input allows two units of SF300 to configure with each other and utilize Master & Slave solution, which requires user verification at both entrance and exit. Meanwhile, anti-passback function can be used to maximize the security.