Panasonic IP & Hybrid Systems
KX-HTS32 - KX-NS500 - KX-NS700 IP PBX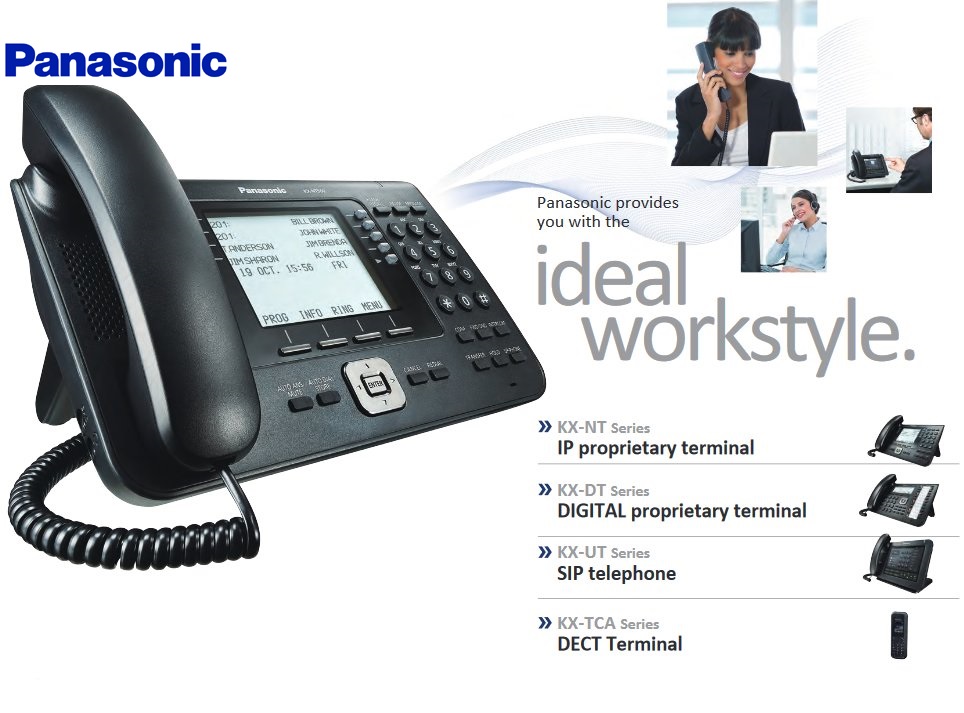 Panasonic KX-HTS32 is a SIP trunk ready system, and no external devices need to be purchased for IP usage. Another unique feature is the built-in router and Wi-Fi access point. The KX-HTS32 works as a voice processing platform and also as a network device. A full line-up of terminals is available for the KX-HTS32, enabling optimal communication for SMB businesses. The Panasonic KX-NS500 / NS700 Smart Hybrid PBX is cost effective legacy and IP communication system for small and medium sized companies that can be flexibly configured and expanded according to your needs. It is also a unified communication system which has rich IP features such as mobile linking, integrated voice mail and e-mail, instant messaging (chat), and presence information.
The KX-HTS32 is an advanced Hybrid IP-PBX for SMB. It has a capacity for up to 24 extensions to exactly meet the scale of SMB market.
The KX-NS500 has advanced features and starts from 6 analogue trunks and 18 extensions, up to 288 extensions with an Expansion Unit.
It can also use built-in applications, such as a call centre solution, mobile solution, and voice mail system, to provide more efficient work and increased customer satisfaction.Panasonic has advanced features and expand up to 288 extensions.

Technology with a future perspective
Priced affordably while possessing all the necessary standard functions built-in. Superb performance to match your business needs. Evolving systems that make your dreams come true