Avaya IP500 V2 Phone System
Deliver True Multimedia Experiences with Avaya Devices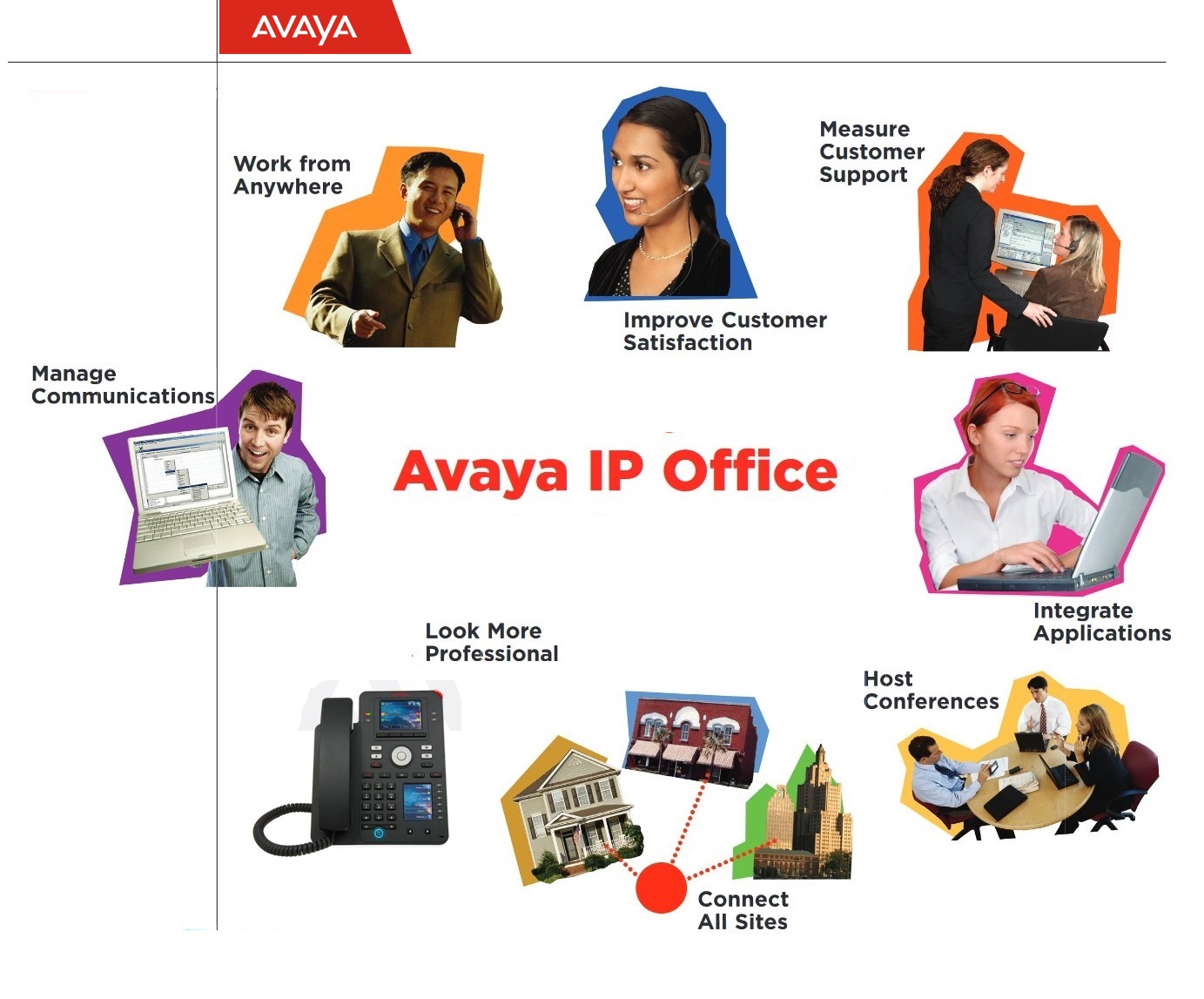 The Avaya IP Office Family is the latest advancement in converged voice and data technology from Avaya. IP Office combines high-end voice and data applications normally reserved for large enterprises with easy to use tools that allow the smallest of businesses to deliver cutting edge customer service. Avaya IP Office delivers full voice functionality with a comprehensive set of features. The IP Office system can be configured as a voice-only PBX, using traditional circuit-switched lines, or as an IP telephony server using high-speed ISDN/PRI dial-up access and/or direct leased line connectivity and/or SIP trunks.
Flexible Deployment: In the cloud, on premise or hybrid deployments areall supported with IP Office along with the ability to migrate from one tothe other when the time is right for you.
All-in-one Communications and Collaboration: The Avaya provides a single app for voice, video, messaging,conferencing and calendar and keeps employees productive on anydevice, from any location.
Cost saving applications: built-in audio and video conferencing, Bring Your Own Device (BYOD), and voice and instant messaging streamlinesupport and reduce monthly costs.
Complete mobility solutions: Whether your employees are on the road,working remotely, or just at a different location, IP Office's intuitive toolsand apps keeps them engaged, productive and reachable.
With Avaya IP Office, your small to midsized business has affordable, flexible and powerful choices for business communications. Select the features that are right for you today and add new capabilities as your business grows and faces new challenges. Regardless of the IP Office Edition you choose, you'll be backed by Avaya and its 100+ year technology heritage of delivering communications solutions that matter to small and midsized businesses.
Avaya – the leader in IP-telephony
Avaya IP500- IP PBX Avaya – Modularity, Reliability, and support for open standards! Advantages of Avaya solutions for IP-telephony allow building a system of intelligent communications of any complexity.Avaya IP Office 500 v2 is a modular communication solution with the ability to scale and support any of SMB or Medium Business.Avaya IP Office 500 comes with a set of features that allow you to monitor call center reports, Voice Mail messages, instant messaging (IM), provide interactive voice interaction (IVR), conferences and computer-telephony integration (CTI ) and much more.