Software
Software solutions and applications in communication industry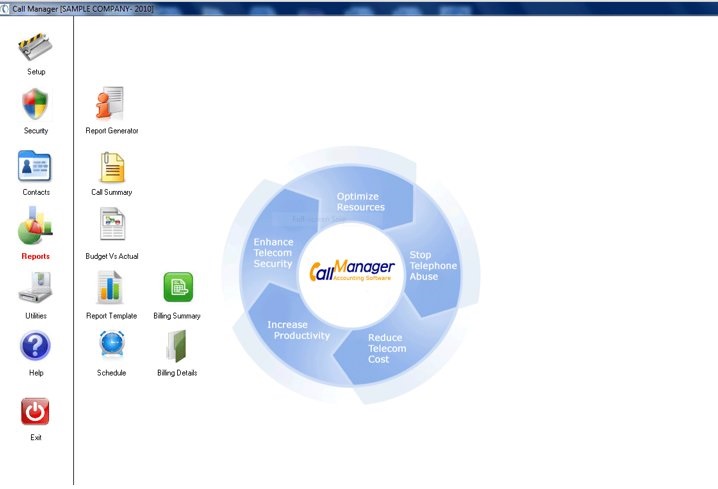 Active Call Manager Software - Call Accounting Management
Call Manager is a Telephone Management System (TMS). Your company's private telephone exchange (PABX) sends basic information to Call Manager about telephone calls that have been made. Call Manager calculates additional information — such as the cost of the calls and to whom they should be charged — and places the data in a database.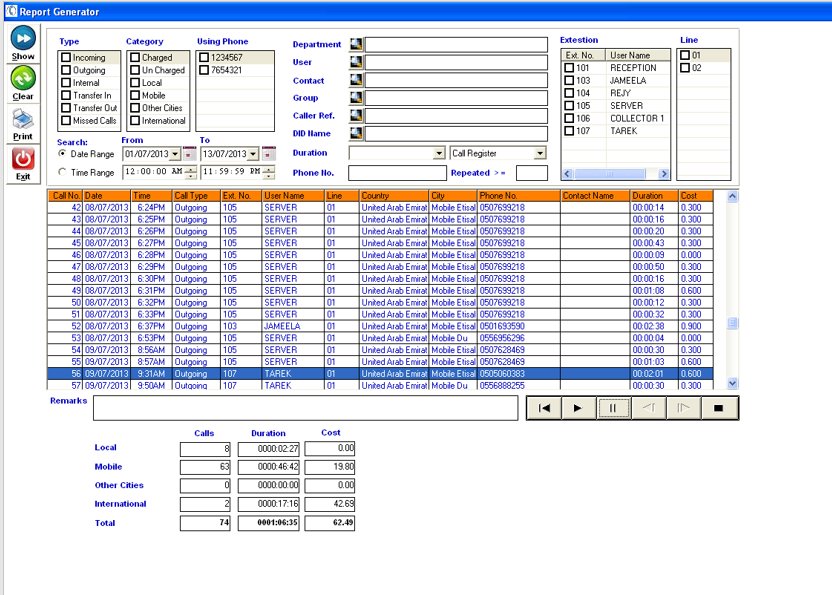 Active Voice Recorder Software
Recording system can print out, statistic and analysis for dialing in, dialing out and incoming call data. Also transfer recording data to MP3 and WAV format. Recording system use digital mode for recording and hi-fi original sound for playing. 1G hard disk space can contain recording data for 175 hours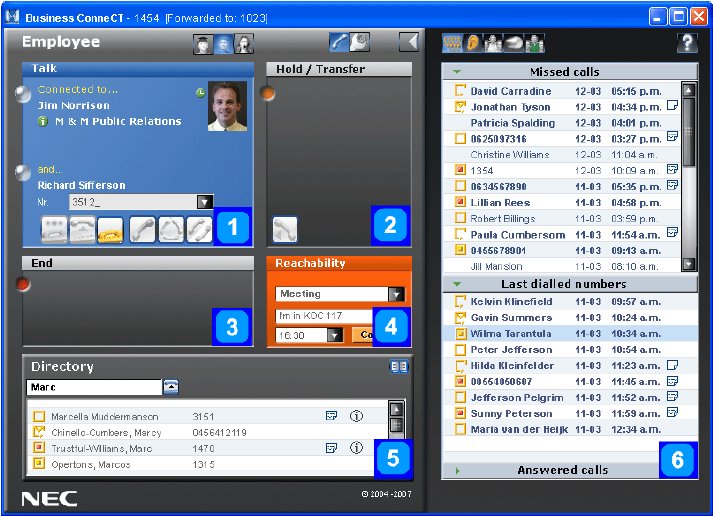 NEC Business Connect Call Center Software
UNIVERGE Business ConneCT, NEC's all-in-one Unified Communications & Collaboration suite, integrates all communication streams in a single view, giving employees easy control over how to be contacted, via a choice of devices.Business ConneCT adds call control, presence, voice-mail, operator and directory services, as well as a comprehensive omni-channel Contact Center to your NEC communication server.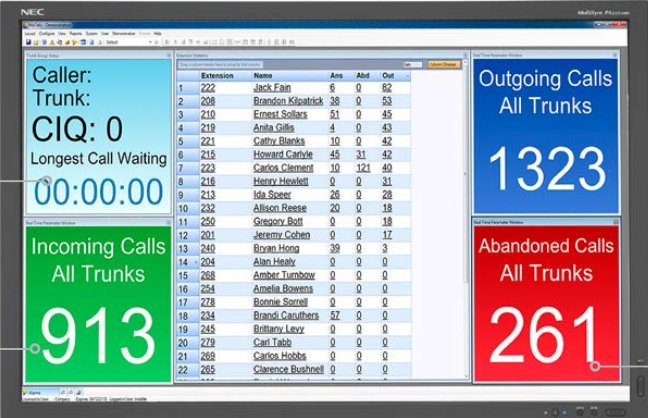 My Calls Application Software
MyCalls logs every call made to and from your system, inclu-ding missed or abandoned calls, which can mean dissatisfied customers and lost sales. A wealth of important information is stored about call activity, for example source and destination telephone numbers; duration of calls; time of calls; extension activity and caller waiting times.